Colombia probably isn't the first place that springs to mind as a travel destination. The country's troubled past has long left this South American nation off of most travel itineraries. However, following Netflix's hugely successful show Narcos, which follows the rise and fall of Colombia's most notorious resident Pablo Escobar, this long-overlooked country has seen a spike in visitors in recent years.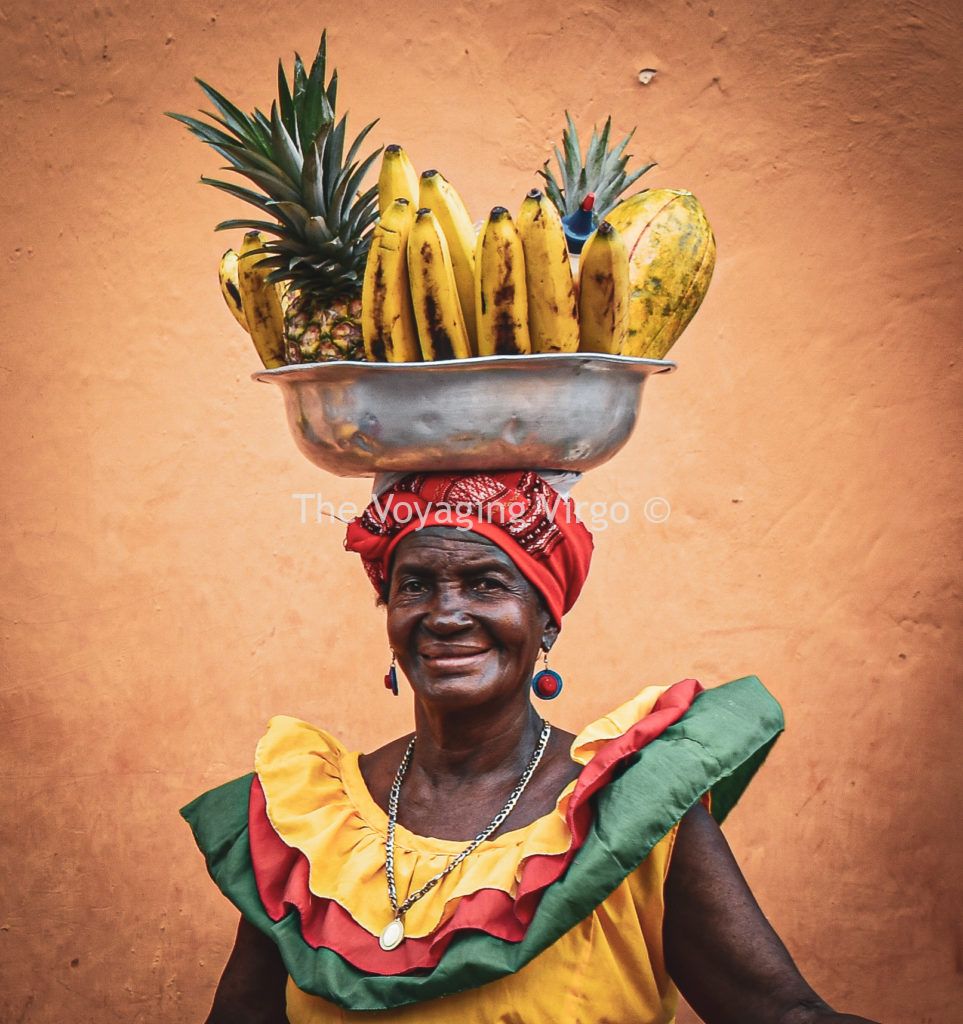 From one of the most dangerous countries in the world, Colombia is finally emerging from the darkness that has shrouded it for decades and violence and crime rates have dropped dramatically. Long overshadowed by its more established neighbours, Colombia is now making waves on the travel scene and is proving itself to be a worthy contender, forging its way onto the itineraries of the more adventurous backpacker.
Why I Chose to Travel to Colombia
I previously had very little knowledge about Colombia. It wasn't until I watched the Netflix show that began to read about it. I always wanted to travel around South America but Colombia was pretty low down the list for me. That soon changed however.
It began with my wanting to learn more about the country's history but the more I looked into it, the more I learnt just how much more this country has going for it.
After speaking with a colleague who frequently visited with his Colombian spouse, I began to learn how misrepresented it was. With further research of my own, Colombia quickly piqued my interest as a potential travel destination.
Narco-Tourism in Colombia
The nation has long been plagued with drug cartels, civil unrest and violence and sadly several people lost their lives. This image of a nation overrun with violence stayed with a lot of people and so Colombia retained its reputation as a place unsuitable for travel for a long time. However, this is no longer the case and things are starting to get better.
Significant progress has been made in the last decade and Colombians are keen to shed themselves of this stigma and to redefine Colombia's image to reflect all the good things it has to offer in a bid to open up to tourism.
Although it was Narcos which led me to look into Colombia , it wasn't my reason for going there at all. I love South America and am making my way around it one country at a time. For me, a trip to Colombia was inevitable and was simply a question of when. It's therefore important to mention that Colombians do not want their country to be seen as a destination for Narco-tourism, so if this is your sole reason for going then you're going for the wrong reasons.
Escobar was, and still is, an extremely controversial figure hated by many as he was responsible for the deaths of thousands of people. It is therefore understandable that they don't want tourists going there to idolise him or glamorise what he did.
However, I do believe that whilst what happened is a regrettable part of their history, it cannot be erased and nor should it be. It cannot be denied however that the success of Narcos (which of course is not historically accurate and embellished for entertainment purposes) has helped to bring Colombia into the spotlight and increase traveller numbers to the country, giving the economy a much-needed boost, which is definitely a good thing. Many who come are quick to discover that there is a lot more to this colourful country than its violent past.
I therefore think that if you do visit and choose to do an Escobar tour (which you are entitled to do if the history interests you), be respectful (i.e. don't ask silly questions or take disrespectful photos) and then swiftly move on to everything else there is to see and do in this fabulous country. I only spent one afternoon on an Escobar tour and the remainder of my 3.5 weeks was spent discovering Colombia's extremely diverse offering of beaches, cities, museums, jungles and stunning landscapes. Escobar's legacy is an extremely small part of what this country has to offer, so don't dwell on it and move on.
For an insight on the Colombian perspective on Narco-tourism, I've posted an interesting short documentary below.
From its tropical Caribbean coast and charming colonial cities to its lush jungles and breath-taking valleys, Colombia has it all. It is the second most biodiverse country in the world with an abundance of flora and fauna and home to 1826 different species. It is also the location of La Ciudad Perdida (a.k.a The Lost City), an ancient city founded by the Tayrona civilisation some 650 years before Machu Picchu. Like many people, I was oblivious as to how geographically and culturally diverse Colombia is. However, I soon realised just how underrated this country is as a travel destination.
For more information about the different places I visited in Colombia, check out the blogs on the Colombia page.
My Colombia Itinerary
As I travelled to Colombia alone with limited time to explore, I opted to go with a group tour. I discuss the pros and cons of travelling with a group tour in a separate blog here.
I chose a 22-day tour, with a couple of private days tagged on at each end just to chill out and explore alone. Starting in the capital Bogota, we flew over to the coffee region in Armenia, visiting Salento and the Cocora Valley. We then drove to Medellin, taking a day trip to the colourful town of Guatapé and Piedra del Peñol. Following a short flight to the sun-drenched Caribbean coast, we visited my all-time favourite place, Cartagena. After a few days of exploring, we drove along the coast to Minca, Taganga, Tayona National Park & Santa Marta, ending the tour with a 5-day trek to the Lost City.
South America is a huge continent and it's easy to underestimate the distances between places. You therefore need a decent chunk of time to really explore the country (and make the 12-hour flight from the UK worthwhile).
I managed to cover the above places in that 3-week period but if you're short of time, I suggest picking a few places you're really keen to visit and sticking to those. That way you really get to take them in, explore at a leisurely pace and get to know the people and culture. Trying to squeeze in everything into one short trip will mean that you risk burning yourself out and the experience becomes less enjoyable and more stressful.
I always recommend travelling by road over air wherever possible. Not only is it cheaper and better for the environment but significantly enhances the travel experience especially in places like South America where the landscapes are just so dramatic and beautiful – you'd be missing it by flying over it. It's also a great way to meet locals and see how they live.
Where to Go in Colombia
Colombia is a very diverse country and has something for everyone. If it's great restaurants and nightlife you're after, head to Bogota or Medellin. These are also good places to base yourself if you're looking to do a Spanish language course whilst you're out there with many language schools on offer.
If sun, sea and relaxation is more your vibe, then the Caribbean coast is where you should head to. From here you can chill out in the fishing town of Taganga, dance the night away in Santa Marta or explore the colonial jewel Cartagena. If you're a Shakira fan, her birthplace Baranquilla, which is also home to the second largest carnival celebration in South America after Rio, is also located along the Caribbean coast!
For turquoise water and white sandy beaches, you can get a boat out to Colombia's Caribbean islands. San Andres Island is a popular choice (closer to Nicaragua than the Colombian mainland). I sadly didn't have the time to visit, but other travellers said that it is simply paradise! The Rosario Islands are a closer to home alternative and are reachable by boat from Cartagena. You can opt to spend a day or longer there so it is a convenient choice for those with limited time.
For outdoor and hiking lovers, the Lost City trek is a must and I talk about the trek in more detail in a separate blog. If 5 days feels a bit too long, there are several day hikes you can do in Tayrona National Park and the Cocora Valley in the coffee region.
The list of amazing places to visit in this stunning country goes on and includes the Tatacoa Desert, Barichara, Villa de Leyva, Caño Cristales, Las Lajas shrine and the salt cathedral of Zipaquirá to name just a few but due to time limitation, it just wasn't possible for me to see it all.
When to Travel to Colombia
I travelled to Colombia in mid-July and the weather was perfect. Bogotá was a little drizzly and there were a few short bursts of rain in the coffee region and Cartagena (which actually came as a welcome respite from the heat!) but generally it was sunny and humid inland and scorching hot on the Caribbean coast (maybe a little too hot for some people). The temperature did not dip below 27 degrees Celsius in any of the locations other than Bogotá which was around 18 degrees Celsius but this is due it to it being at high altitude.
Staying Safe in Colombia
My overall feeling of travelling in Colombia is that it is a safe place to visit provided that you stick to populated, tourist areas. The Colombian people are very warm, friendly and welcoming to tourists. However, I won't sugar-coat the fact that Colombia does still have a crime problem and some parts within the cities are still sketchy but provided that you avoid these areas, exercise caution and stick to the well-trodden path, you will be ok.
Vast regions in the country remain controlled by paramilitary groups and cartels and are generally unsafe for tourists to visit, such as the western pacific coast and the border areas with Ecuador and Panama. However, there's no reason for you to be going there anyway as the key tourist areas are located in the centre and north of the country. Hopefully when things improve in the future, these regions will become more accessible to tourists.
I was a part of a group tour but there were several times when I went off by myself to explore. If you stick to the main streets and squares where there are people, you will be perfectly fine. I would be careful about veering off into back streets especially at night. Stick to well-lit areas and carry as little valuable items on you as possible. It goes without saying, avoid flashing your mobile or expensive camera; use them when you need to and then put them away. I generally didn't walk around with my DSLR when I was alone and kept my I-phone in my pocket when I wasn't using it.
Catcalling was not an issue for me personally in Colombia but it's probably worth mentioning that I am of Indian ethnic origin and so kind of 'blended in' with the locals (provided that I didn't speak!). If you obviously look like a foreigner i.e. have blonde hair and fair skin, you may attract more attention than I did. Saying that, none of the ladies I met during my travels had any issues with unwanted or threatening attention.
For safety reasons, it's always good to keep a low profile and so my general advice would be to try and dress how the locals dress to minimise any unwanted attention. For example, I avoided wearing short skirts and dresses in the cities like Medellin and Bogotá as most locals wear jeans and t-shirts. I saved the holiday outfits for when I hit the beaches on the Caribbean coast where I was less likely to attract attention.
Of course, as part of a group tour, I had the luxury of having my transport prearranged and I didn't travel on public transport alone or at night. If you are travelling solo, I highly advise travelling during the day or try and take a travel buddy with you if you can, perhaps someone from your hostel.
In terms of taking taxis, do not hail taxis from the street and use an app like Uber to order one instead. Alternatively, you can ask your hotel to order a taxi for you. Express kidnappings are rare but do happen so it's best to exercise caution and pre-book using a reputable company.
So What Are You Waiting For?
Colombia is still a relative newcomer to the list of travel destinations in South America due to its turbulent past. As such, it's not got as much of a tourism infrastructure as countries such as Peru when it comes to accommodating backpackers and travellers, but that's part of its charm and it's unlikely to be the case for much longer.
What I really loved about Colombia is just how much of a melting pot it is. With its blend of Spanish, indigenous and African influences, it has a vibrant culture unique to its neighbours. Rhythm, dance and music are ingrained into Colombian culture and it's apparent wherever you are in the country, whether its salsa in Cali, Reggaeton in Medellin or Cumbia in Cartagena, Colombia oozes passion which is guaranteed to make you want to throw on a colourful dress and shake your hips!
I'm so glad I visited when I did as more people are now discovering just how much Colombia has to offer and are looking to it as a less touristy travel alternative to its Latin neighbours, with some even opting to hike to the Lost City instead of Machu Picchu which is overrun with thousands of tourists each year.
If anything, it's the unknown that makes Colombia so appealing. If you're looking for an 'off the beaten track' experience, Colombia is definitely the country for you. Tourists numbers are steadily increasing with 2019 seeing a record number of tourists (4.5 million visitors) so get there whilst it's still relatively untouched, you'll be so glad you did.
Useful Links
The UK Foreign and Commonwealth Office Travel Guidance