2020 (and to a large extent 2021) has been a write off, especially in terms of travel plans, but all is not lost. Just because we haven't been able to jet off to far flung locations this year due to the pandemic doesn't mean we can't explore new countries and cultures from the comfort of our own homes.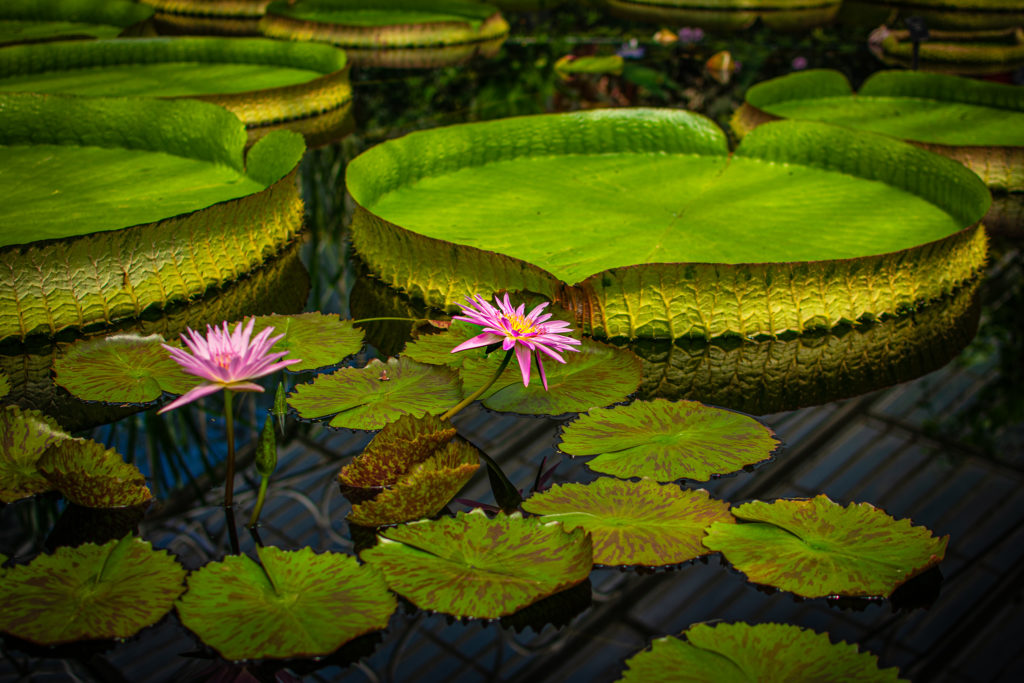 I love nothing more than to snuggle up on the sofa and get stuck into a great travel show. They provide us with access to the parts of the world and cultures we may not have previously known about and to tag along with the host as they embark on a globe-trotting adventure. However, not all travel shows are created equal. An interesting presenter, genuine engagement with locals, their customs and real issues coupled with amazing cinematography are all key components for making a great travel documentary. A good travel show can draw the viewer in, making us feel a part of the action, like we're coming along for the ride too.
Travel documentaries have been key viewing for me during lockdown, particularly during the darker winter months here in the UK. They fill me with a sense of comfort knowing that the world is not full of doom and gloom and provide me with heaps of inspiration for future trips once the dark cloud of Covid has lifted. So if you're looking for something to satiate your wanderlust and get you through lockdown, check out a few of my personal favourite travel shows below.
1. Race Across the World
I absolutely love this show because it's something I can totally see myself doing. Now in its second season, the show pits five teams against each other in the race of a lifetime.
The teams have one goal; get to the finish line before everyone else, but there's a catch. The finish line is thousands of kilometres away and they're not allowed a phone, internet, to take flights or to exceed their meagre budgets. Tasked with traversing continents whilst tactically planning their routes, trying to outmanoeuvre their competitors, staying within budget and taking on jobs for cash along the way, takes this competition to a whole new level.
The first season sees the teams race from London to Singapore and the second season, from Mexico City to Ushuaia. Filmed over the course of a few months, the programme is filled with emotional, funny, frustrating and adrenaline filled moments as contestants vie for first place and a cash prize of £20,000. You can't help but feel drawn-in, cheering on your favourite team with some 'edge of your seat' moments thrown in too.
2. The Kindness Diaries
This will be the most heart-warming programme you will ever watch so keep a box of tissues with you when you do!
The concept belongs to Leon Logothetis, a former broker from London who despite having a high-flying well-paid career, felt unfulfilled with his life and was in search of something more meaningful. And with that, he took the bold move to sell all of his belongings and embark on an adventure around the world with one goal in mind, to prove that human beings are inherently kind at their core wherever they are in the world.
Inspired by the Motorcycle Diaries, the show follows Leon as he takes off in his vintage bright yellow Chang Jiang motorcycle and sidecar charmingly named Kindness 1, as he makes his way from Las Vegas across the world through Europe and Asia and ending back in the US.
Here's the catch: he has no money and must rely solely on the kindness of strangers for all of his basic needs to get him through his journey. Essentially it is a social experiment to show that most people are kind and willing to help where they can and that on a deeper level, irrespective of where we're from or how much we have, we are all the same on the inside.
It's a powerful message which Leon demonstrates so beautifully in the show as he encounters some wonderful people from all walks of life who provide him with food and shelter and invite into her homes purely from the kindness of their hearts. It's wonderful seeing Leon interact with people and showing that kindness transcends language and cultural differences. He creates special bonds with the people he meets and it melts my heart! When Leon meets someone who he thinks is particularly selfless and deserving, he gives back in his own special way (no spoilers).
The second season follows a similar structure but this time, Leon's travels take him southbound from Alaska to the tip of South America in a bright yellow Volkswagen Beatle named, you guessed it, Kindness 2. The Kindness Diaries can be watched on Netflix and Amazon Prime and rumour has it, there is a third season on the horizon and I couldn't be more excited about it.
3. Simon Reeve Documentaries
I've followed Simon Reeve's documentaries for years and he is one of my favourite travel presenters.
This recommendation is more of a general one as he has created a number of fantastic documentaries for the BBC. Some noteworthy ones being Indian Ocean (2012), Pilgrimage with Simon Reeve (2013), Sacred Rivers with Simon Reeve (2014), Colombia with Simon Reeve (2017) and Mediterranean with Simon Reeve (2019) to name a few.
Simon has a very sincere and compassionate demeanour with the unique ability to engage with the different people he meets around the world with interest and humility. Unlike some travel presenters who may come across as overly probing and at times condescending, Simon is always respectful and genuinely interested in the people & cultures he encounters. Simon's documentaries tend to be more investigative, delving into regions that are off the traveller's path and in some cases dangerous to visit. He engages with real issues at ground level, shedding light on matters which may not always get mainstream media coverage.
4. Michael Portillo- Great Continental Railway Journeys
Michael Portillo is a British journalist, broadcaster and former politician (and is very, very posh). With his trusty Bradshaw's guide leading the way (a Victorian travel guide made up of railway timetables and recommendations for the avid and wealthy Victorian tourist), Michael undertakes a number of iconic train journeys through continental Europe, retracing the trips which would have been made in the early 20th century by inquisitive British travellers.
This series is far more civilised than my other recommendations with luxury train travel, cultured European cities and not a motorcycle, muddy road or jungle in sight.
Being European myself and having lived in and travelled the continent extensively, Europe has a special place in my heart. This is a relaxing watch (something I watch with my dad) taking you through some of the cultural highlights of Europe with some historical facts thrown in for good measure.
Portillo is a quirky yet lovable presenter fascinated at times by the most mundane of things (to our amusement), but it's an easy watch for those who, like me, enjoy learning about the cultural and historical significance of places they have visited.
Portillo has also hosted a number of similar shows such as Great Indian Railway Journeys and Great British Railway Journeys which you may also want to check out if you're into train travel.
5.Romesh Ranganathan – Asian Provocateur
So this is less of a serious travel documentary and more for comedic value. The series follows British born Sri Lankan comedian Romesh Ranganathan as he travels to his ancestral homeland Sri Lanka, on his mother's orders, to learn more about his culture and roots.
Romesh's dry wit and complete cluelessness about Sri Lankan language and culture makes this a funny and cringeworthy watch. If you're not a fan of British humour or easily offended by swearing, it's probably not for you. I personally found it hilarious; as a British Indian myself it was relatable on many levels.
Following the success of his first Sri Lankan jaunt, Romesh has since hosted two subsequent seasons called The Misadventures of Romesh Ranganathan in which he travels to less visited countries such as Colombia, Albania and Mongolia in an attempt to show the world that they aren't as dangerous as presented to us by the mainstream media all whilst being accompanied by a local guide with a shared sense of humour.
Romesh's hard to impress demeanour and dry wit along with his complete lack of cultural awareness makes this is an amusing and entertaining watch.
6. Ben Fogle – New Lives in the Wild
Have you ever dreamt of just packing in the rat race, calling it quits and moving out to your own secluded island paradise? Well this programme is about people who have done just that.
English broadcaster, writer, adventurer and just overall lovely man Ben Fogle flies out to the far-flung corners of the world to live with families who have traded in the comforts of modern living for a more rustic and simple way of life in exotic locations. In each episode, Ben spends a week with a different person/ family/ couple to sample their way of life and understand why it is that they chose to give it all up and whether they still think it was the right decision.
The show visits some really inspiring people who have rejected societal expectations of what it means to be happy and successful (i.e. degree, stable job, owning a home, settling down and spending the rest of your life chasing a pay cheque.) It makes you think that perhaps less it in fact more and that we actually only need very little to be happy and content in life.
Many of the people featured on the show have given up high paid jobs, nice houses and cars to live a more basic and self-sufficient lifestyle, feeling happier and more fulfilled as a result. New Lives in the Wild can be watched on Channel 5 on Demand.
7. The Long Way Round, Down & Up
This is technically three separate seasons of the same series but all three are fuelled with adventure and make for excellent binge watching.
The first is the Long Way Round (2004), the second is the Long Way Down (2007) and the third is the Long Way Up (2020). The show follows Ewan McGregor (of Star Wars, Trainspotting & Moulin Rouge fame) and his best friend, fellow actor and motorcycle enthusiast Charlie Boorman as they embark on an adventurous 31,000km journey from London eastwards to New York entirely on their motorbikes.
Making their way through Europe, Central Asia and Siberia, viewers tag along for the ride as they grapple with harsh terrain, unique cultures and a few unexpected 'bumps in the road'. The Long Way Round is succeeded by the Long Way Down which follows the same formula of the pair motorcycling together but this time as the title suggests, heading down south. Starting in John O'Groats Scotland, they navigate their way down through 18 countries to Cape Town, South Africa.
The show really engages the viewer and makes you feel like you're riding right alongside them. As the programme progresses, you get an insight into the closeness of the pair's friendship and really feel for them when they encounter difficulties along the way with some edge of your seat moments thrown in.
The pair recently reunited (much to my excitement) and released a third instalment late last year, this time taking on the mighty South American continent on electric motorcycles. Starting in Ushuaia at the tip on South America, they make their way up through South and Central America ending in Los Angeles. The Long Way Up can be viewed on Apple TV+.
8. Pilgrimage – The Road to Santiago
This series follows a group of British television personalities of various religious beliefs, from devout Christians to firm atheists and agnostics, as they join together to walk the sacred Camino de Santiago (or the Way of Saint James) pilgrimage route through northern Spain.
Starting in the southern French town of St John Pied du Port near Biarritz, the pilgrim's way covers 780km through the Pyrenees mountains and northern Spain ending at the Cathedral at Santiago de Compostela, the sacred Christian pilgrimage site and final resting place of Saint James the Apostle.
I first became aware of this hiking trail after watching a fantastic movie called The Way (which I highly recommend) and have since wanted to complete the trail myself. I'm not Christian but for me hiking is a form of therapy as it's a great opportunity to reflect and be alone with your thoughts. Hopefully one day in the future when I have the month required to complete the entire route, I will.
Aside from the beautiful scenery we are able to experience with the pilgrims, this programme is an embodiment of the saying 'it's about the journey, not the destination'. What begins as a group of strangers of differing backgrounds and religious beliefs, some with an air of scepticism about the process, over time, morphes into a close group of companions who bond through their shared journey and healing experiences, and it is this that I really enjoyed about this programme. In the end, it doesn't matter which religious belief, if any, you align yourself with, walking the camino allows anyone who chooses to embark on it to just press pause on life, introspect and reconnect all whilst taking in the beautiful Spanish countryside.
Following the success of the first series, two further series were made. The first, The Road to Rome, follows the ancient Via Francigena pilgrimage from the Italian Alps to Rome, covering some 1000km. The second, The Road to Istanbul, follows a modern day 2,200km pilgrimage across Eastern Europe to the historic city of Istanbul.
9. Expedition Happiness
This Netflix documentary follows young German couple Mogli and Felix and their trusty canine companion Rudi as they pack up their lives in Germany and head out to Alaska where they purchase, modify and transform a retired American school bus into their new home on wheels.
The trio travel through the Alaskan wilderness and North America down to Mexico, living a minimalist lifestyle and travelling at a more tranquil pace in an ultimate quest to find happiness. However, as time goes by and the initial thrill and excitement of it all begins to fade, the reality of life on the road kicks in. After numerous metaphorical and sometimes literal bumps in the road, the couple begin to question whether the nomadic lifestyle really is the answer to the happy life they had set out in search of or whether true happiness lies in the comfort and familiarity of home – the very life which they had initially sought to escape. Expedition Happiness can be viewed on Netflix.
10. Down to Earth with Zac Efron.
This is a recent addition to Netflix's repertoire of travel shows and stars the dashing Zac Efron (which has nothing to do with why I watched this…*cough*) as he embarks on a journey with wellness expert and friend Derin Olien in search of healthy and sustainable ways of living.
Each episode takes the duo to a different country and to communities who have developed innovative ways of living sustainably, from renewable energy in Iceland to eco-villages in Costa Rica. The show sheds light on the people and communities the world over taking positive and sustainable steps to make the planet a better and cleaner place to live. It's especially encouraging to see a mainstream celebrity such as Zac Efron using his fame and celebrity status to raise awareness of pressing issues such as climate change and how we collectively need to change our consumption habits. Down to Earth can be viewed on Netflix.